I want to adopt a dog - What to consider?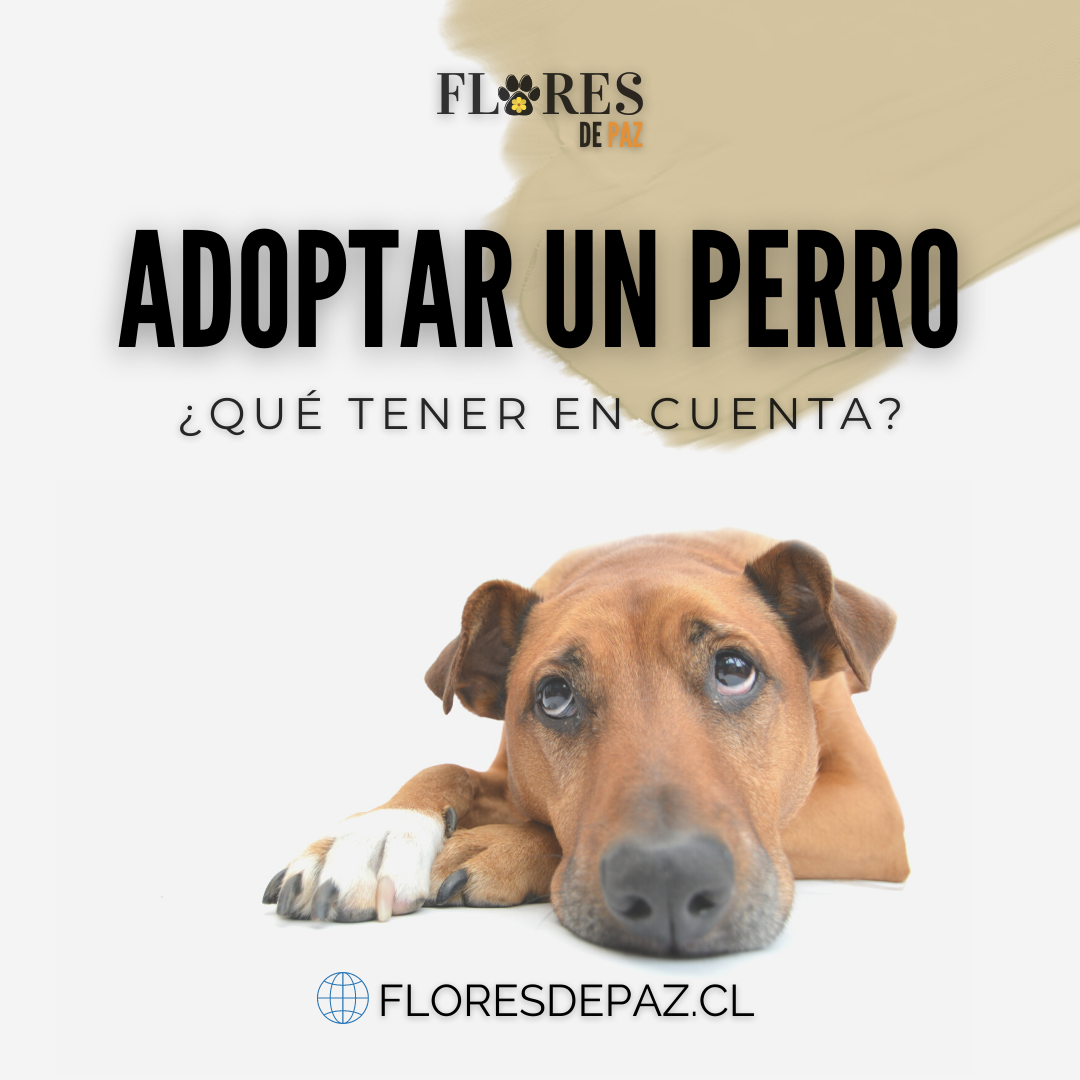 To adopt a dog or cat, you always have to have a series of considerations before making the decision, since we must be aware of the needs that the new member of our home will have. We at Flores de Paz know how difficult it is sometimes, which is why today we leave you with several things that you must take into account to receive your new furry at home.
We have to have time to dedicate to our new family member; to educate him , take him out for a walk and play with him .
Have enough and adequate space for the dog that we decide to adopt, depending on its size and needs.
Have enough money to receive another member to our home since they are extra expenses that must be covered.
Always be willing to do constant medical checkups, they are a member of the family so they deserve good health. A sick dog that has not received medical treatment is animal abuse.
Keep in mind if I adopt a breed dog, that some have different needs than others.
Knowing that there are already many animals on the street, so it is suggested to sterilize to help with the overpopulation of dogs that we have in Chile.
Animals are wonderful creatures, consider that they will always have love to give you.
We recommend you read our book "Getting to know my best friend" to learn what your animal needs to be happy, what basic knowledge I should have about the dog, to get to know it better and to know about health, laws, the context of the dog in Chile, etc! It's only 5 min a day!
🌐

For questions and inquiries, talk to us by message, we will always be willing to answer you 🌻💛
Your Email Address Will Not Be Published. Required Fields Are Marked *
Subscribe to our newsletter and receive a selection of cool articles every weeks