Benefits of adopting an adult dog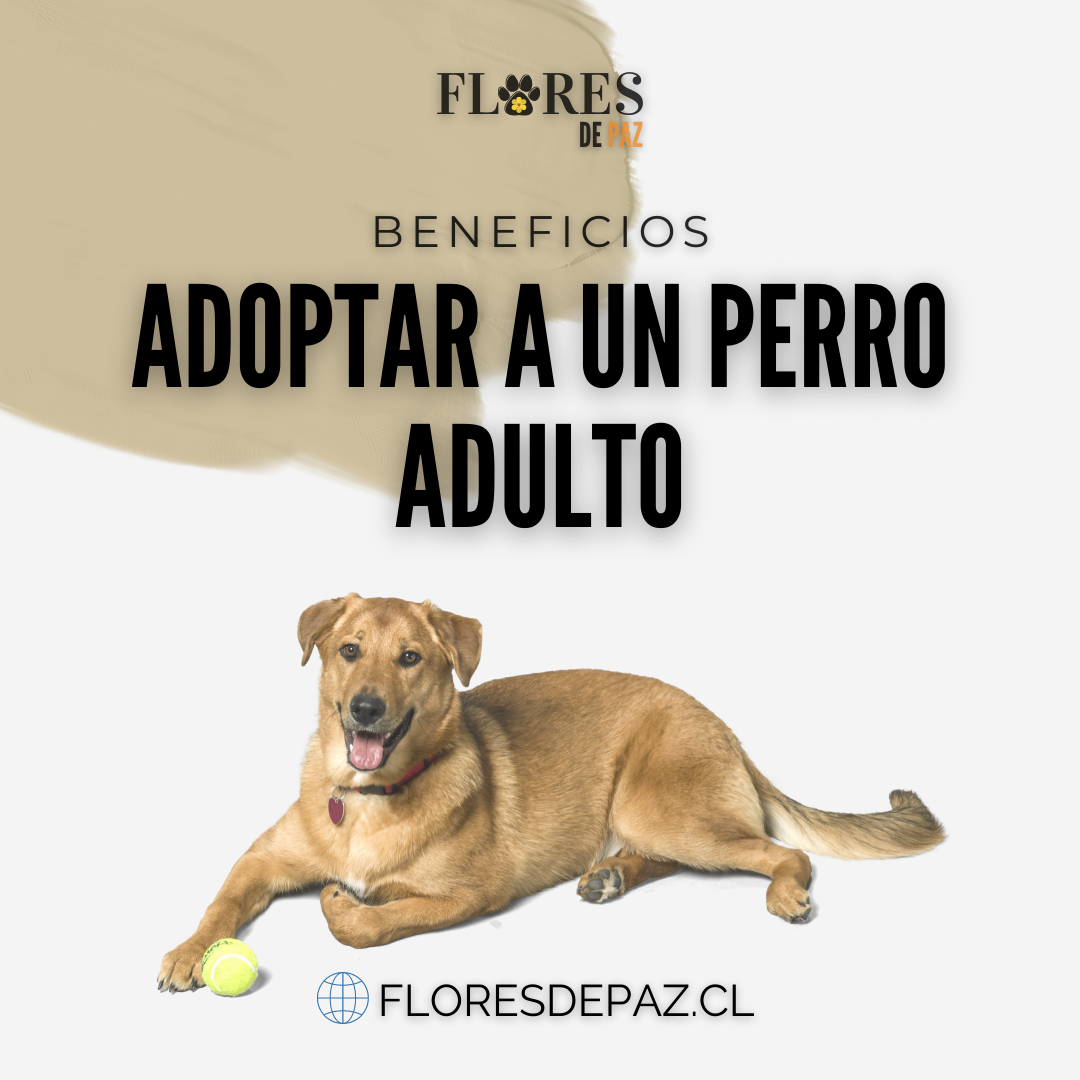 Generally we know many people who decide to adopt puppies without knowing the benefits of adopting an adult dog, we save their lives!

Find out here in Flores de Paz the benefits that adoption would bring you, and soon we will tell you about all the foundations in which you can adopt a furry friend! #AdoptDon'tBuy ❤️
You save a life

, since many always prefer to adopt puppies

without knowing the

benefits of adopting an

adult

They are less demanding than a puppy, since they tend to be more independent, without forgetting that they still need routines.

They don't tear things apart like puppies do, they don't bite.

You know what its actual size will be.

They already have sphincter control capacity so it is less likely to be done inside our home.

You already have knowledge of his energy level.
There are many foundations in Chile to adopt an older furry! Ask us on our instagram or by mail what they are and we will be happy to advise you on our foundation friends!
Example of foundations: Animal Footprint Foundation, Paws to Work Foundation, Animal Look Foundation, Roxy Cerdita Foundation, Stuka Foundation, Oliviadopciones Foundation (from the latter we adopted our Marketing Manager, Winnie) and many more! Find them on instagram or facebook!
Your Email Address Will Not Be Published. Required Fields Are Marked *
Subscribe to our newsletter and receive a selection of cool articles every weeks